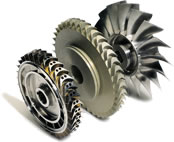 TDI's extensive aerospace experience in designing and manufacturing jet

engine simulators, coupled with TDI's understanding of industrial operating environments, has established a new standard for reliability and cost efficiency for industrial gas turbine engine starters. TDI starters feature fewer moving parts, a single planetary gear, and a unique sprag clutch that eliminate the primary causes of starter failure in the field.
The Reliability Advantage of TDI's Sprag Clutch
Broken clutches due to contaminants or fast ramp-ups are the number one cause of engine downtime because aeroderivative-style starters were not made to handle the dirty, volatile natural gas field environments. TDI's sprag clutch solves these problems with its unique sprag clutch design that features 22 points of contact compared to just three or 12 with traditional clutches. The result is a 400% improvement in the ability to handle the higher torque loads which cause other clutches to fail.
More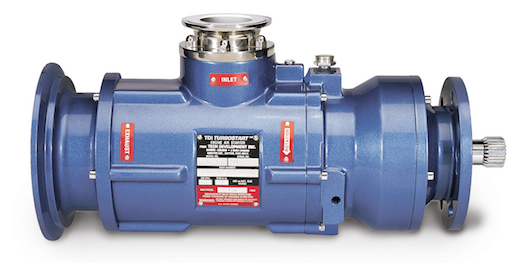 TurboStart 56 Series Gas Turbine Air Starter