When Air Starters Are Not an Option, 56H is a Highly Reliable, Customizable Hydraulic Starting Solution
Cost Thousands Less

Simpler, More Reliable Mechanics

Indutry's Most Reliable Clutch

Longer MTBF
There are some marine and mobile applications where traditional air starters are not feasible. In these environments, hydraulic starters are a reliable alternative.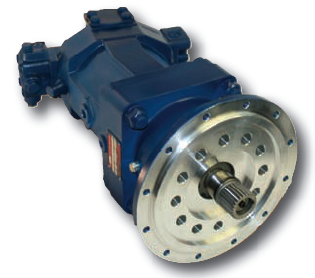 As the leader in pneumatic starting for the oil & gas, marine, and mining, industries, TDI has applied its deep understanding of engine start systems to hydraulic powered starters. Many of the time-proven reliability features like the industry's most reliable sprag clutch and simply, robust designs are also cornerstones of 56H hydraulic starters.
Compact Hydraulic Starter for Marine and Mobile Applications
With a small footprint and weighing 15 to 30 percent less than most other hydraulic starters, 56H is the ideal starting solution for any environment with space limitations.

Save Thousands with Lower Priced 56H
With a superior clutch and comparable performance specifications, 56H delivers exceptional starter reliability while costing thousands of dollars less. 56H Hydraulic Gas Turbine Starter Improves Reliability and Costs Less.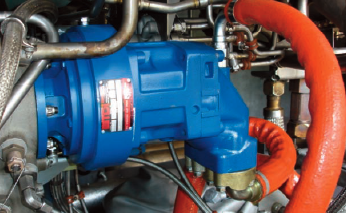 56H on Pratt & Whitney FT4 Gas Turbine Engine

Stronger, More Reliable Clutch Assures Less Downtime
Clutch failure due to control malfunctions and long term wear are one of the most common sources for starter/engine failure. 56H's sprag clutch virtually eliminates these problems by evenly dispersing torque to 22 separate points (see visual above).

Clean, Green Hydraulics
56H's hydraulic system releases no fugitive emissions. It is a good solution where strict clean air regulations are enforced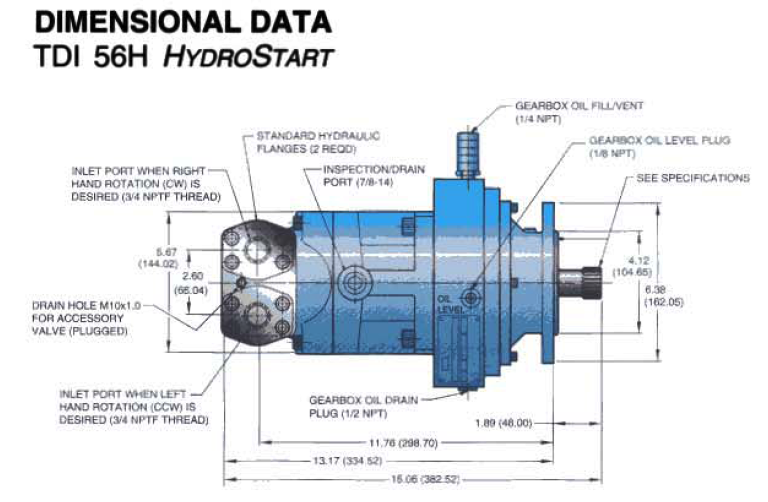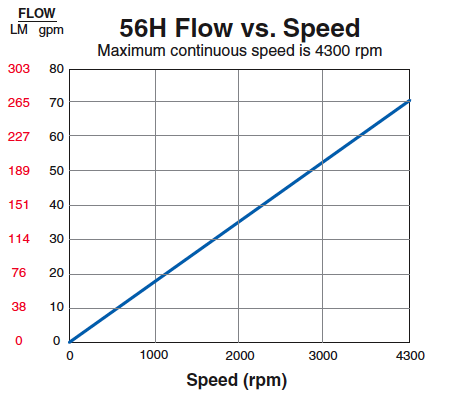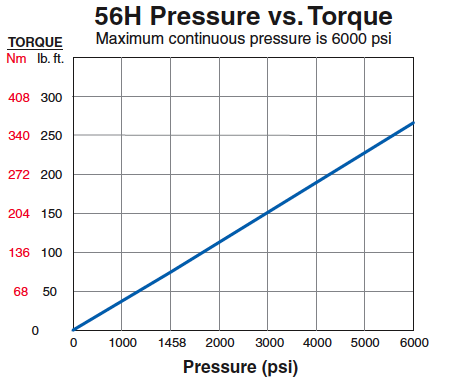 Seamless & Economical
Retrofit For
Aeroderivative
Starters
From Air Research,
Honeywell and Parker
The Industry's Most Reliable Clutch
System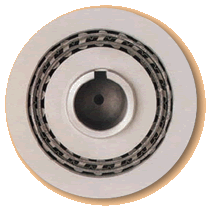 TDI's unique Sprag Clutch evenly distributes torque across 22 points of contact (compared to three on typical systems) which reduces wear by over 400%, extending life, assuring reliability, and eliminating the need for temperamental ramping controls.