Aerospace Turbine Developers.
Innovators in Gas Turbine Engine Air Starting.
Since the late 1950s, Tech Development (TDI) has created some of the world's most sophisticated turbine air simulators for the aerospace industry. Their mastery of reliable and durable turbine blade machinery earned the company a solid reputation in the growing turbine-related industries.




In the early 1970s TDI design engineers applied themselves to developing an air starter for of gas turbine engines, Unlike the adapted air starters designed for aircraft gas turbines, TDI's TurboStart line concentrated on the specific challenges of ground applications. Simplicity, easy maintenance, and the ability to handle environmental issues like large particles, dirty field gas, and contaminants were the characteristics of the first TDI turbine air starters -- qualites that continue to develop to this day.

The TurboStart line quickly became a highly successful market brand. When the company expanded its line to include turbine air starters for the oil and gas industry, ship and workboat markets, and mining industry, the TurboTwin line of air starters changed the way people defined performance.

Today, TDI is recognized worldwide leader in turbine air starting. OEMs, system packagers, and end-users recognize TDI's legendary reliability -- especially in the world's harshets environments. The same spirit that has designed some of the most advanced turbine systems for the aerospace industry continues to drive the development of even more reliable and efficient air starters.
Seamless & Economical
Retrofit For
Aeroderivative
Starters
From Air Research,
Honeywell and Parker
The Industry's Most Reliable Clutch
System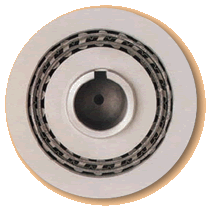 TDI's unique Sprag Clutch evenly distributes torque across 22 points of contact (compared to three on typical systems) which reduces wear by over 400%, extending life, assuring reliability, and eliminating the need for temperamental ramping controls.